Using the print button or the API, you can monetize your digital publications and photos by selling it to your visitors as tangible products - straight from your own website!
Our print platform is the intermediary between your application and only the best print facilities in the world. We facilitate ordering, payment, production and shipping. You may earn a fixed percentage or set your own price on top of our catalogue prices, so you can make money on every sale. You can consider us a giant print facility in the sky.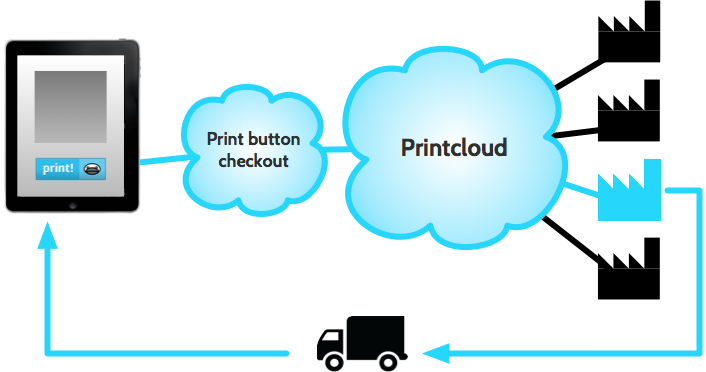 The whole idea: eventually, any prints from virtual data through Peecho should be produced locally - as close to the recipient as possible. This is not only cheaper, but also results in the smallest ecological footprint.