By default, Hardcover books and Magazines come with a white/blank spine.
Note: The Spine feature is available to users with a Peecho Merchant account only. Upload & Order does not support this feature.
First, log in on your Peecho Merchant account and upload the file. Once it turns into a Publication, the Spine Settings on the Publication page allow you to create the spine in two ways:
1. By using pre-determined specs to generate a Dynamically-generated Spine.
2. By designing and uploading your own Fixed Spine
1. Dynamically-generated Spine
The Preview button below the settings displays how the Spine will be positioned on the print-ready Cover PDF.
Do not forget to click Save when ready.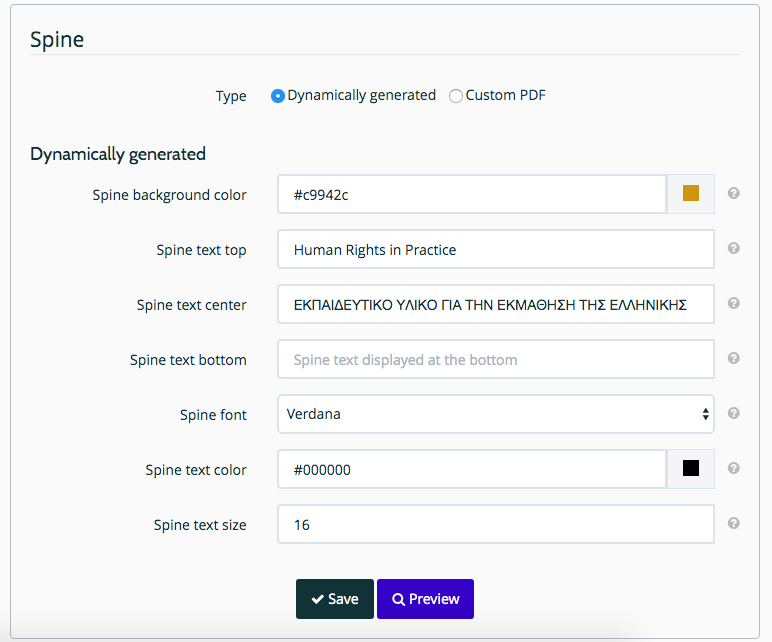 2. Fixed Spine
Spine width and height varies with product type, number of pages, size, materials and even per production facility. Therefore, we have to calculate the dimensions of your Fixed Spine based on all of these variables before you are able to upload it.
The system will return the required Spine dimensions when a Fixed Product is specified on the Price Settings, as seen below. Once you select the Fixed Product, click Save.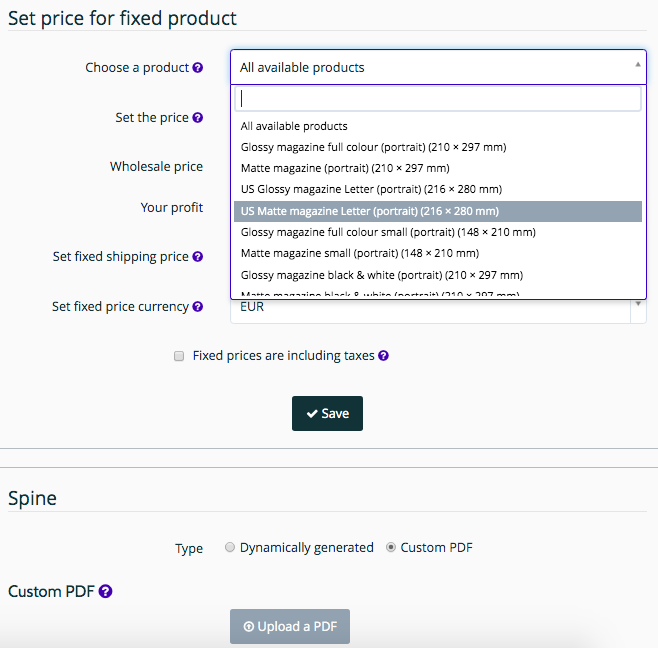 The Upload a PDF button will now activate and the system will indicate the exact dimensions of the PDF file that needs to be uploaded. Click on the button to upload the PDF and you're all set!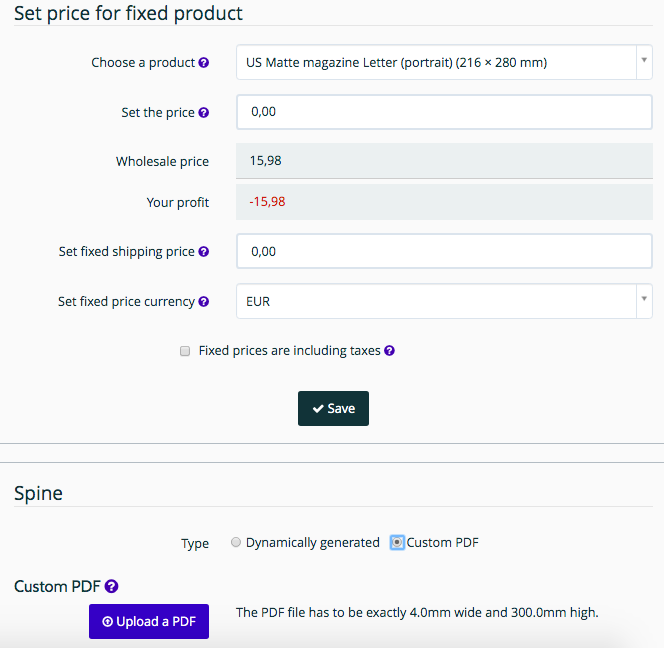 Note: Spines are not relevant in the case of orders for Digital Files and therefore are not included in orders