The easiest way to enable others to purchase your digital file as a professional print is by using the Print Link. Simply add it to a web page, share it on social media, or send it via email. When users click the Print Link, they will be directed to the checkout and payment module.
To get started, follow these steps:
Sign up for a free account at https://www.peecho.com/.
Upload the PDF file you want to have printed.
Your uploaded file will be transformed into a Publication, and you will have access to a series of settings.
By utilizing the Print Link, you can conveniently offer your digital file for sale as a printed product. If you have any questions or need assistance, our customer support team is ready to help.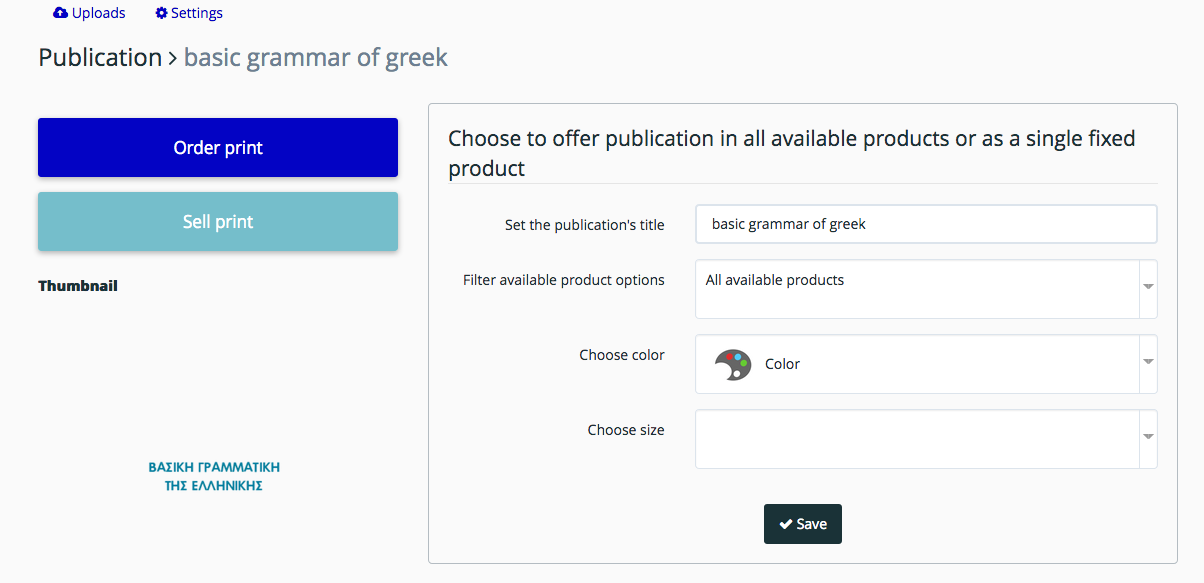 By clicking on the button Sell print on the left-hand side of the page, a pop-up window appears where you find the Javascript code that will create the Print Button on your website. Scroll down to find the Print Link at the bottom of the window. It looks like this.

Copy the link and paste it onto the medium of your preference.
The screenshot below shows where you can change the currency your customer will see when ordering your publication and other advanced settings.