The simplest way to allow others to buy your digital file as a professional print is using the Print Link. Use it on a web page, share it on social media or send it by email.
You can create a URL or HTML link by simply uploading an image or a document. The Print Link will direct users to the checkout and payment module. The checkout can be branded, and is available in 9 languages and 31 currencies.
1. Customizing the checkout per publication
You can change the checkout behaviour by adjusting the publication settings in your dashboard for things like the title, currency, thumbnail image or language. You can do this by logging into your dashboard and clicking ''publications'' in the top menu. Then click the publication you want to change the settings for.
The screenshot below shows where you can change the publication title, the available product types, color settings, and sizes. By changing these settings, you can change what your customer will be offered on the checkout when ordering your publication.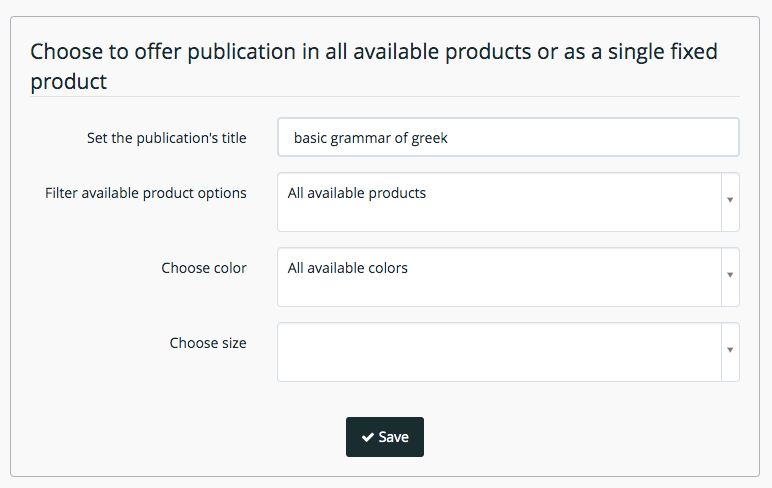 The screenshot below shows where you can change the Price and Profit settings.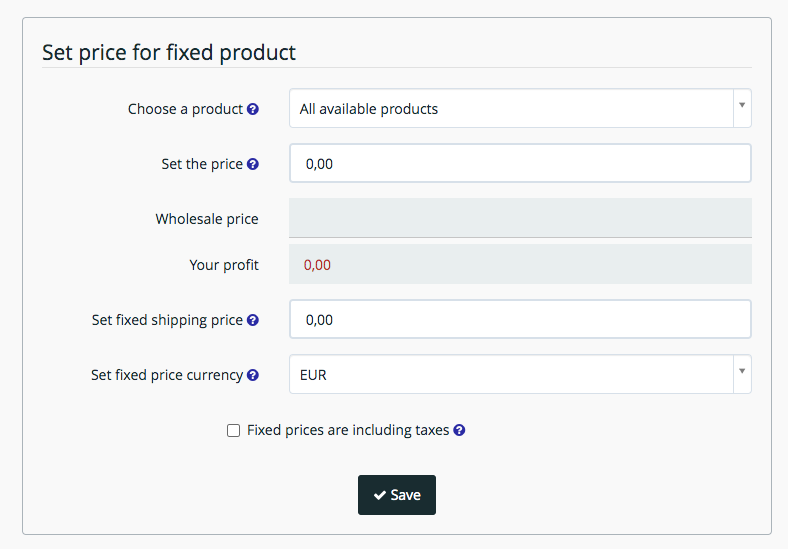 The screenshot below shows where you can change the currency your customer will see when ordering your publication, and other advanced settings.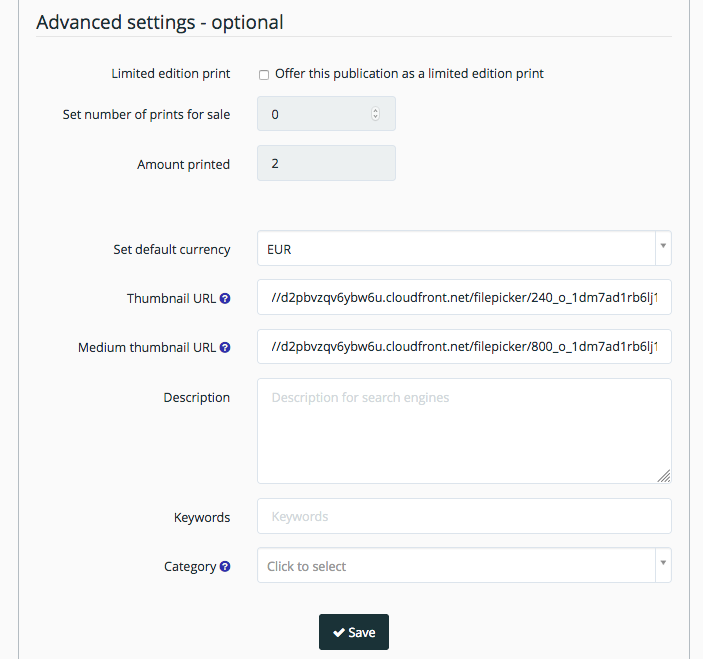 2. Customizing the checkout branding
Your personal dashboard allows you to customize the checkout design. To do this, login to your dashboard, click the cog in the right top corner, and then click "General Settings".
Note: If you have multiple Applications under your Account, then you can access the General Settings for each Application by clicking on the Applications button and then selecting the Application you wish to make changes to.
Click on "Checkout settings" on the menu on the left to change the brand name and default currency.

Click on "Branding" on the left menu to change the background image of the checkout, to add your own logo to the checkout and to change the font and the colours.